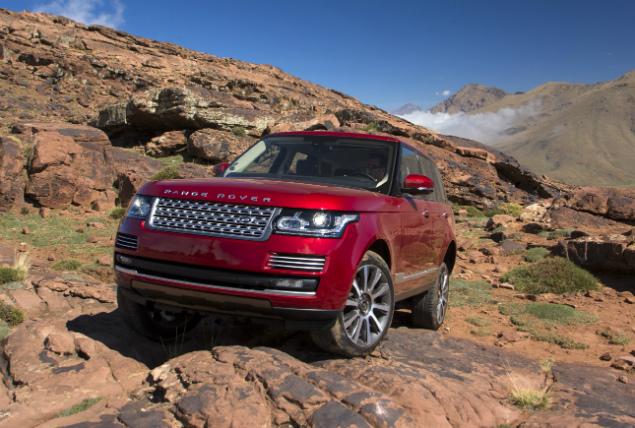 If you're taking your Land Rover off-road then make sure you know these tips and tricks to stay upright, and get through even the toughest terrain. While a Land Rover might offer unbeatable off-road capability, you're still in the driver seat, and that's why you need to know these five tips and tricks of off-road driving.
Read the Terrain: There's no substitute for understanding the terrain you're trying to traverse, and knowing what your vehicle can handle. Try to look farther down the road in order to be prepared for obstacles, or severe changes in the trail.
Pick the Right Gear: This has two meanings: pick the right vehicle, the right tires, and the right equipment for the level of trail you're going to tackle, and also pick the right gear when you're actually driving. Land Rover vehicles let you dial in the right gear with the Terrain Response system quickly and easily.
Be Ready for Everything: Even the best driver with the best vehicle can get stuck sometimes. Some things you might want to bring in case you get stuck include a tow strap with fabric loops at each end-or if you're traveling alone, consider investing in a winch. A Warn recovery kit would include everything you could need.
Know Your Angles and Clearance: It's not just about clearance when you're off-road-the angle of approach and departure is also important. You need to be able to look at how much space you have under your car so a sharp rock, or a steep grade doesn't get you wrecked or stuck.
Find Traction: When your wheels are slipping, you don't want to step on the gas-that can get you stuck. What you want to do is back off the gas, and rock your steering wheel back and forth in order to help your wheels find some traction, so they can pull you out.
Come Visit Land Rover Hoffman Estates Today
Learn all about the off-road ready vehicles in our showroom at Land Rover Hoffman Estates, located at 1051 W. Higgins Rd. in Hoffman Estates. You can also contact us online now to find out more about the current Land Rover lineup, or to talk about the famed off-road capability of any of the current Land Rover vehicles.