If you're choosing between leasing and buying your next Land Rover SUV, consider the following differences:
Leasing is often less expensive from month to month.
If you choose to finance, you'll own your vehicle after you've paid off your loan.
For drivers who want a new luxury SUV every three years, leasing can cost less.
Leases charge more the more you drive, and might be a bad choice for high-mileage drivers.
Of course, the choice between a lease or a purchase depends on your individual situation, so find out more information today.
When Should I Lease a New Land Rover?
If you answer yes to the following questions, leasing your next Land Rover vehicle could be the way to go:
Would you prefer a low monthly payment and a low down payment?
Do you value extensive upgrades for less money?
Would you rather not have to deal with repair costs?
Do you enjoy the benefits of having a new car every two or three years?
Do you keep your vehicle in great condition?
You might also be asking yourself what the downsides of leasing are. Luckily, Land Rover Schaumburg has the answers:
The main downside of a lease is that you aren't putting money toward the purchase of the vehicle, but instead paying the dealership to use it.
You're limited to a preset mileage amount, with the option to purchase extra.
Lastly, you'll be charged for repairs if the vehicle is in rough shape when you return it. That makes leasing a tough prospect for families with young children.
When Should I Buy a New Land Rover?
If you choose to purchase your next vehicle, you can take advantage of the following benefits:
Long Term Savings
Option to Modify the Vehicle
Resale Flexibility
No Mileage Restrictions
Trade-In Value for Your Next Car
However, financing your next vehicle does have some downsides:
Higher Monthly Payments
Higher Down Payment
Higher Repair Costs
Vehicle Depreciation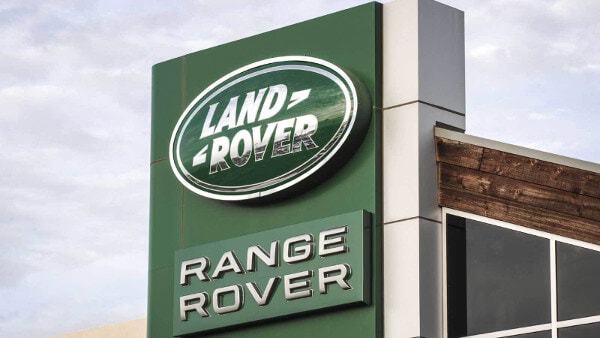 Of course, whether you buy or lease, you can enjoy exclusive discounts on new Land Rover models today.
For Leasing or Buying, Turn to Land Rover Schaumburg
Our showroom at 920 W Golf Rd. in Schaumburg is designed to show off our wide selection of Land Rover models, from the Discovery to the new Range Rover Velar. Considering financing your next SUV? Fill out an auto loan application for quick preapproval, and if you have any questions, don't hesitate to contact us online.
Make an Inquiry